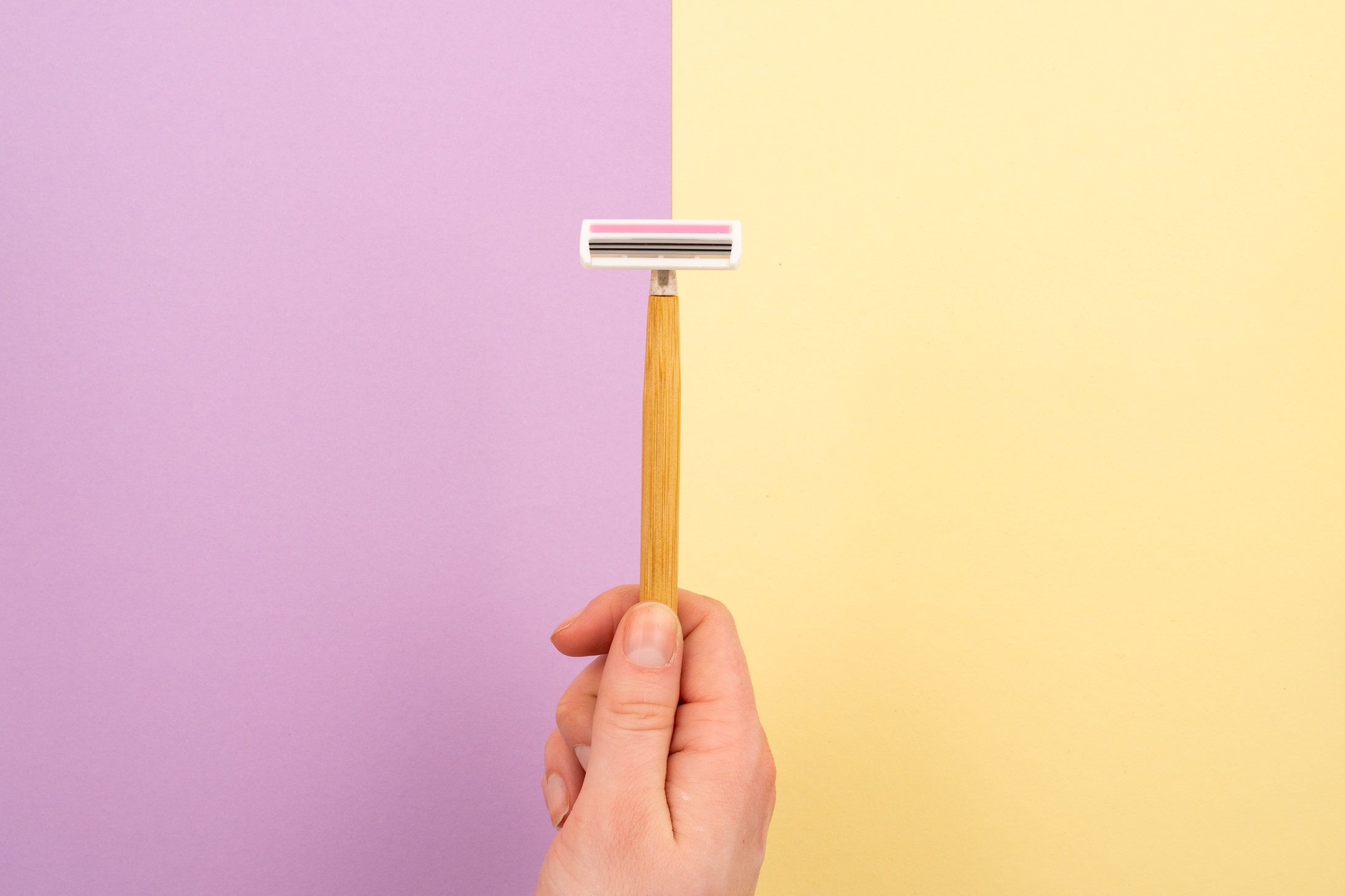 Look good
Feel good
Make an impact
A remarkable razor designed for having a meaningful shave.
Let´s get gorgeous!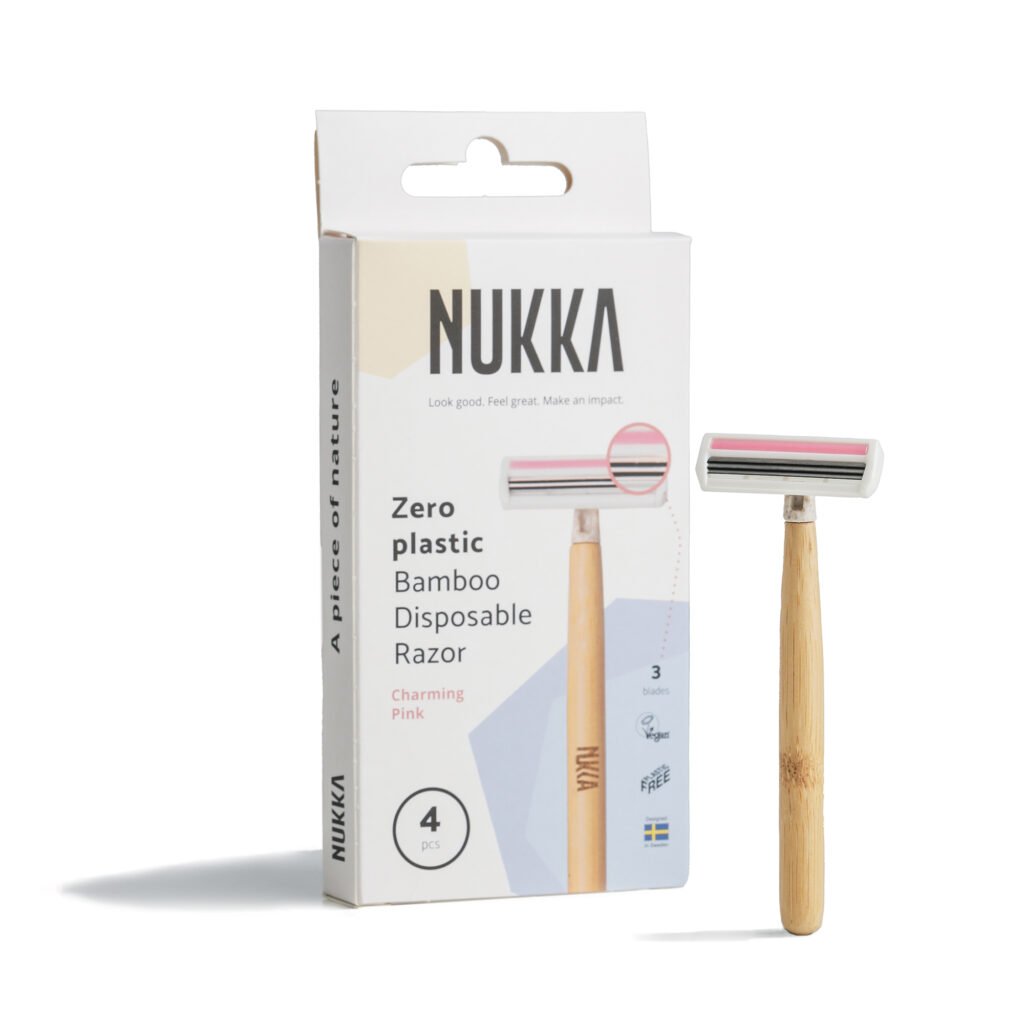 3 Blade Bamboo Razor
Charming Pink
€ 5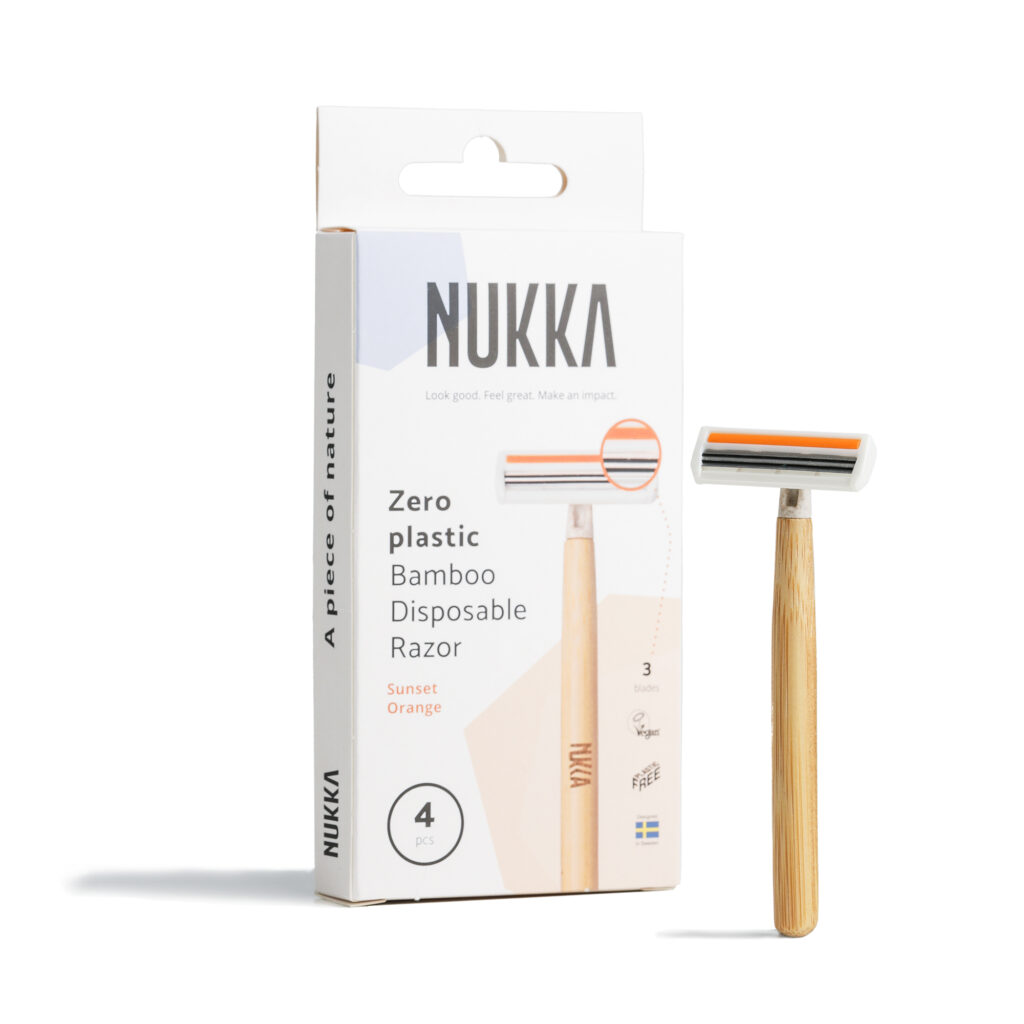 3 Blade Bamboo Razor
Sunset Orange
€ 5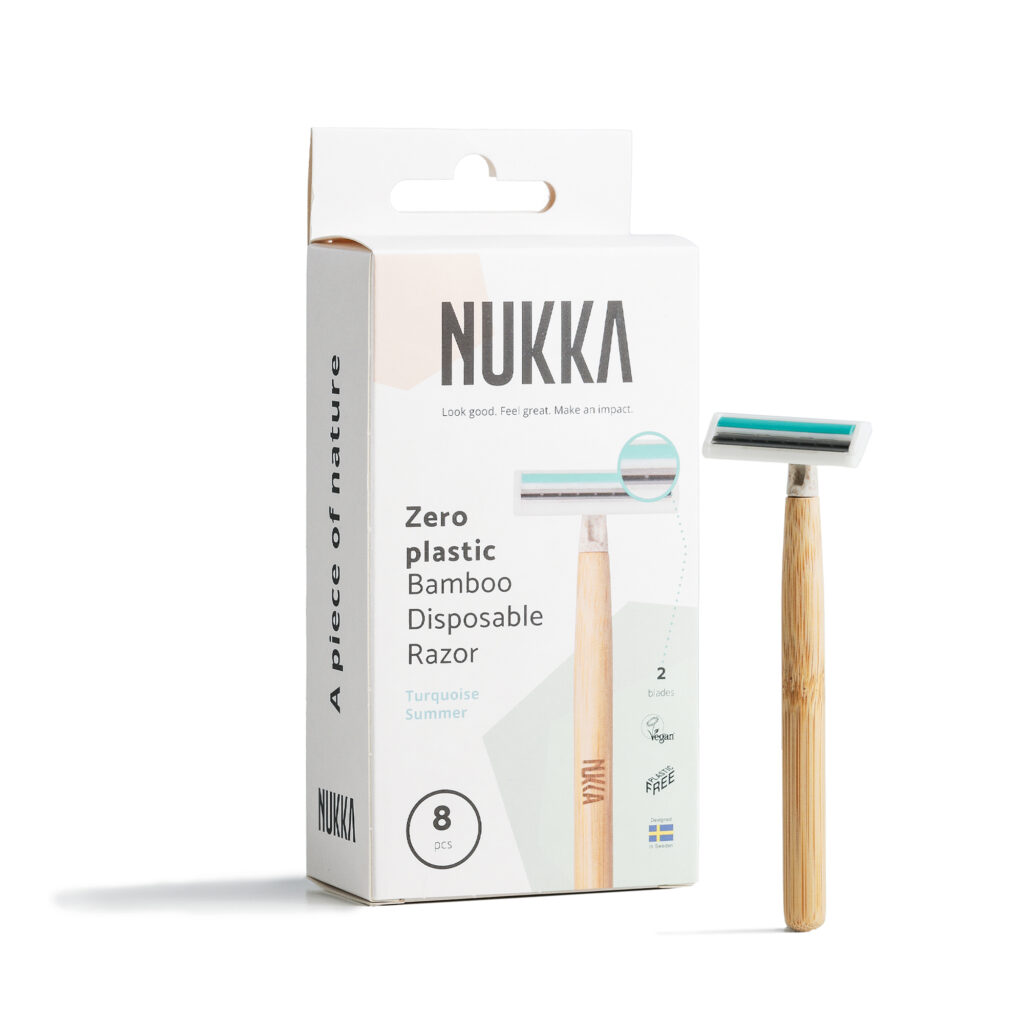 2 Blade Bamboo Razor
Turquoise Summer
€ 5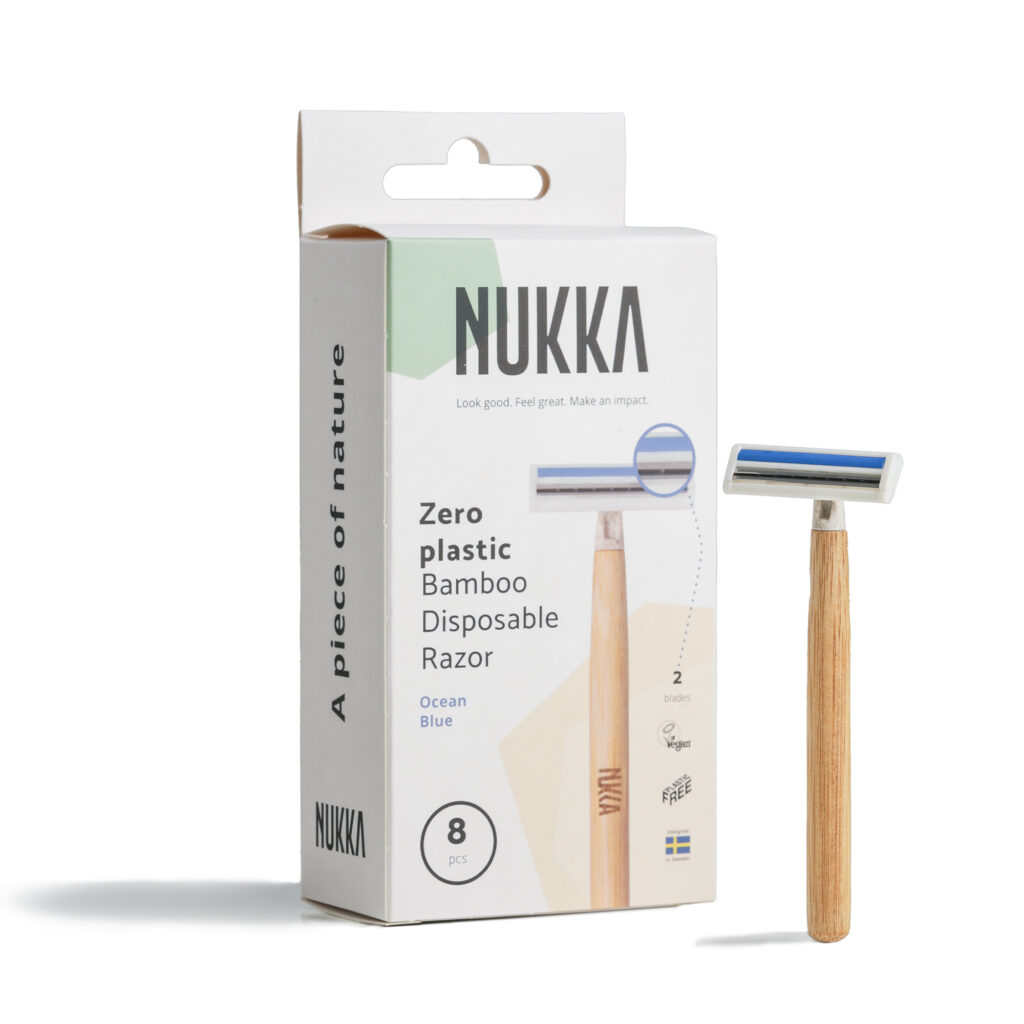 2 Blade Bamboo Razor
Ocean Blue
€ 5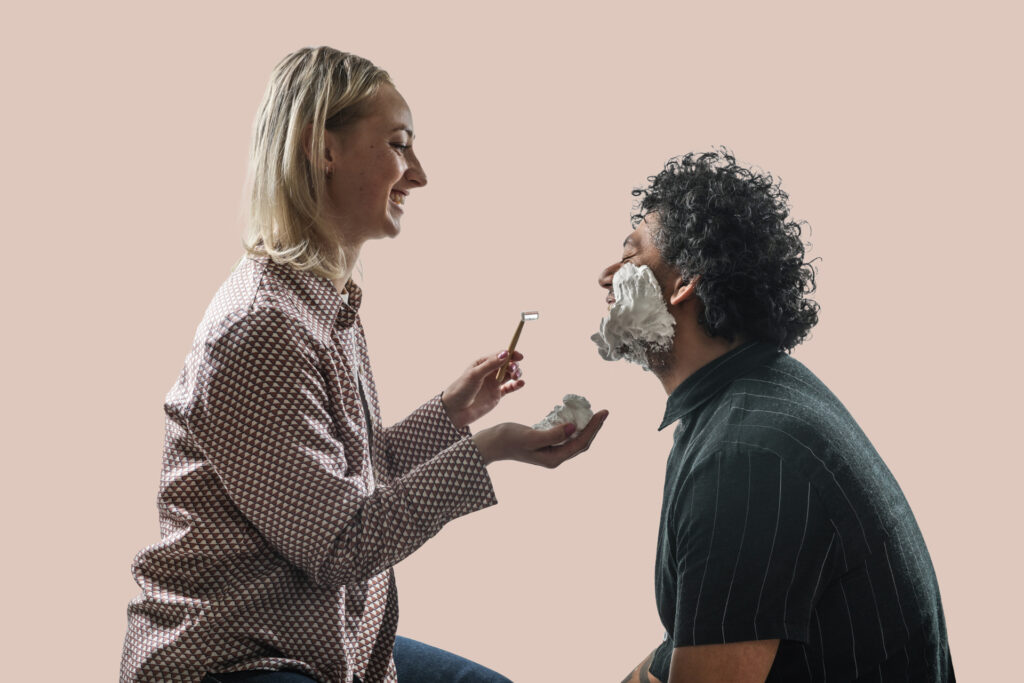 We help awesome people to look good. Feel great. And make an impact.
Guess what!? Our bamboo razor is the first one in the world to be certified "Plastic-free". How about that?
Go green. Buy your bamboo razor here.
Say goodbye to plastic razors forever. Nukka's razor gives you the most efficient, affordable and sustainable shave you'll ever find.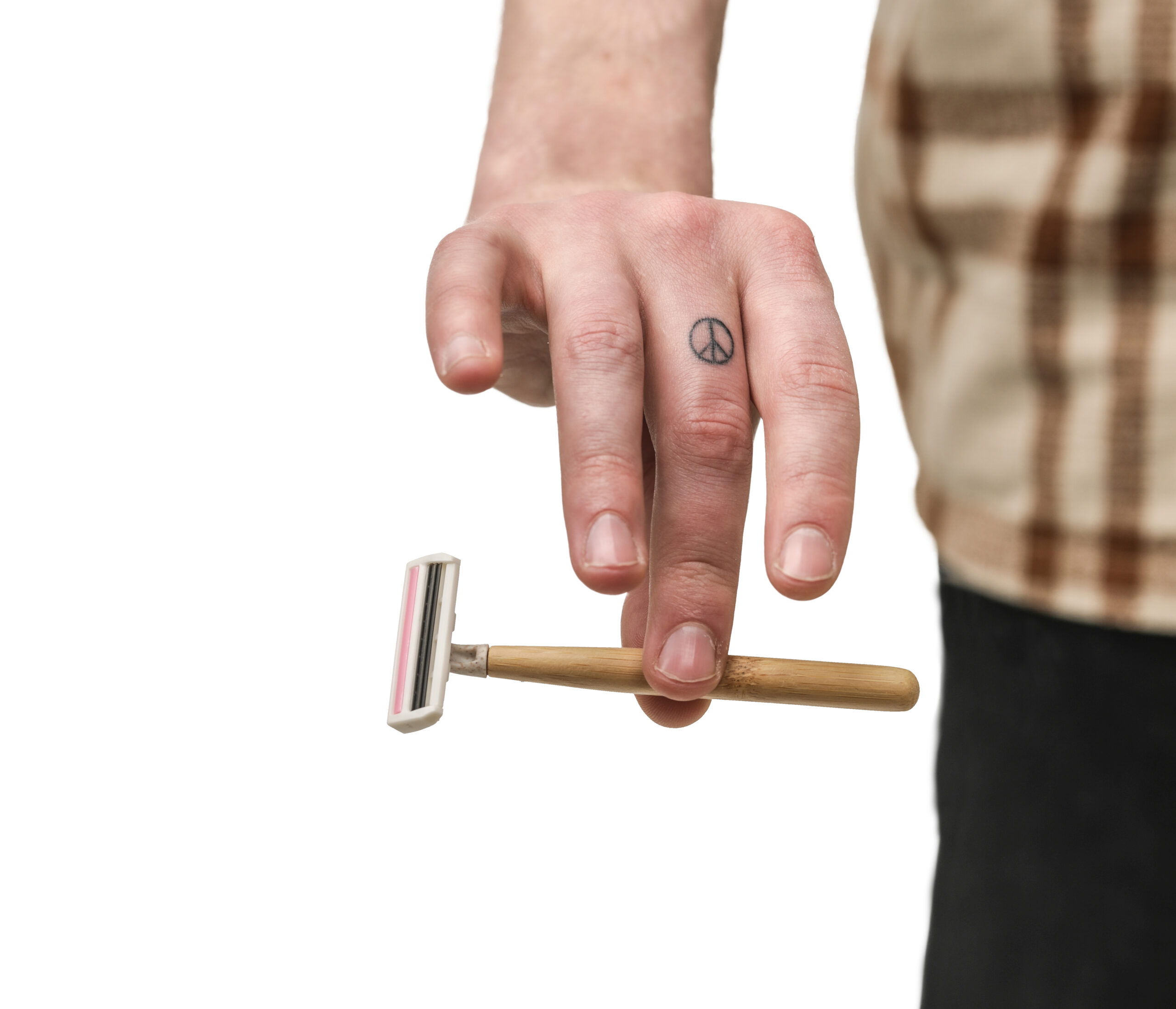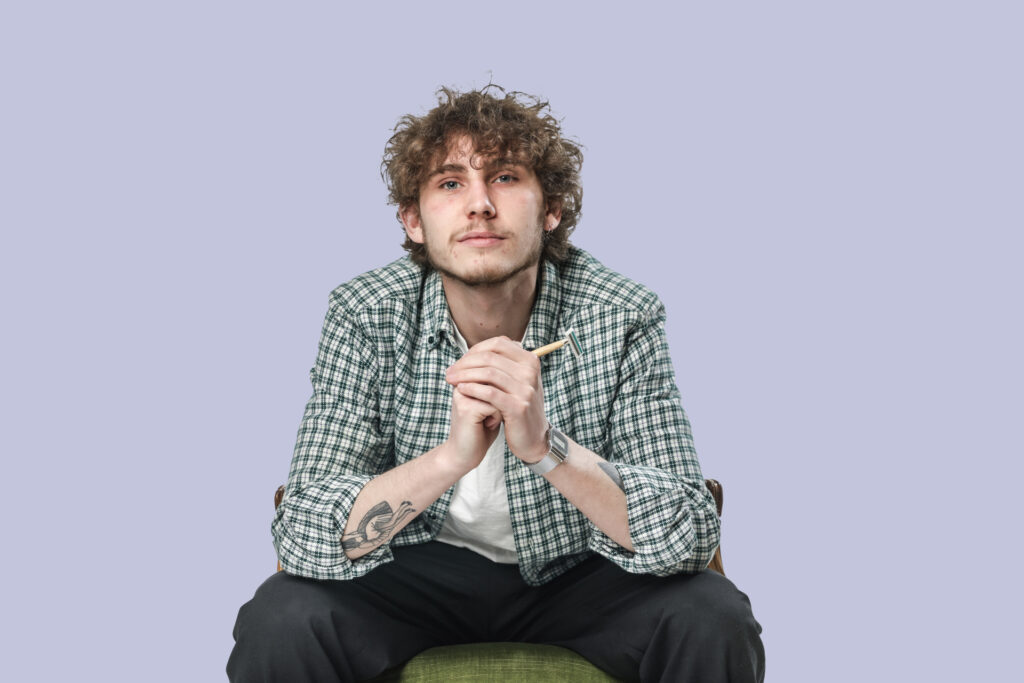 Here it is. The Nukka recycling program. Yeah!
Let us present: THE NUKKA RECYCLING PROGRAM. The purpose of the program is to offer an accurate and reliable recycling, where all parts of our razor are sorted and recycled correctly. What? If we're proud? You bet!